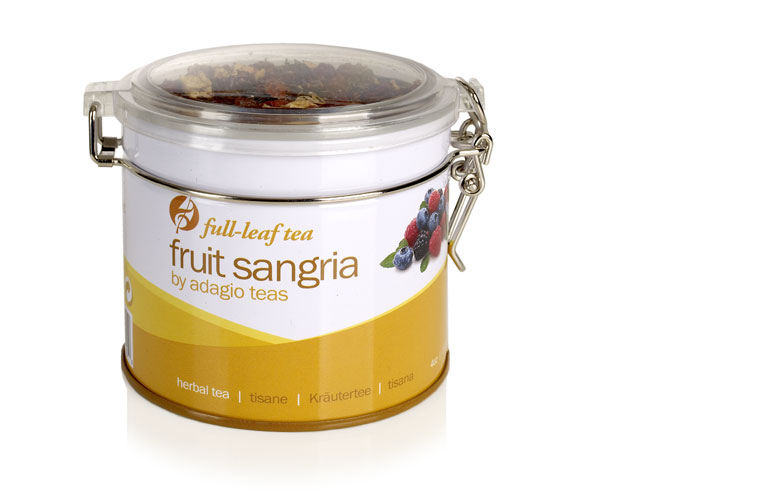 fruit sangria retail
A tantalising blend of an array of herbs and spices, Fruit Sangria brews up a mouthwatering cup of herbal, naturally caffeine-free tea. Best hot or iced, sweetened or not, it will be sure to satisfy your sugar craving and is great for kids and adults alike.

The airtight and easy to open clear lid showcases the beauty of this delicious tea, while protecting the leaves from damaging UV rays, making it ideal for long-term storage!
5 reviews
5 recent reviews
sort: